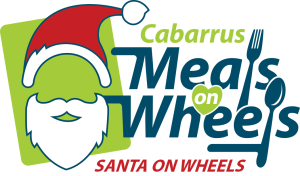 Give the gift of joy to a senior this Christmas!
Beginning in November each year, the community can adopt a client's name from a Christmas tree at our office to receive a gift wish list. We have approximately 300 clients who are in need of being adopted for Christmas. Many of our clients do not have family to celebrate with and these gifts bring them so much joy. We ask that you wrap the gifts, pack them together in a large gift bag and return them to our office by the date on the wish list sheet. Make sure the client wish list sheet is attached to the bag. 
93% of our clients live below the poverty level so they request a lot of basic items such as: socks, slippers, deodorant, pajamas, towels, blanket, toiletries, reading glasses, etc.
Our Santa on Wheels program is the perfect activity for your group or organization to do this holiday season! Have your office or church group adopt a wish list or two (or three or more) and split up the wish list items. Working as a team builds relationships and creates a wonderful opportunity to give back to your community.
Would you like to get involved this year? Stop by our office (342 Penny Ln NE, Concord, NC) between 8am and 2pm Monday through Friday to pick a client's wish list to fulfill!
Have questions, give our office a call at 704-932-3412 or send us an email.
2023 Santa on Wheels program gifts are due back to our office by Thursday, November 30th. Please have all gifts wrapped and labeled with the client's wish list attached.
Thank you for helping our clients to have a Merry Christmas!